Package Size: 120 x 180 x 40 mm
Net content: 0.27 fl oz * 4 bottles
Features:
Eco-friendly
Odorless with no toxic smell. Safe to use on children, pregnant and nursing mothers.
Quick dry. Does not require the use of UV or LED lamps. Dries in 90 seconds.
Water-based and DBP-free. Contains no chemical solvents. Will not damage or stain nails
Peelable, easy to remove. No need to use nail polish removers. Just peel away polish effortlessly.
Easy to apply. For best coverage, apply 2 coats. No need to go to the salon. Achieve your best manicure at home.
Now you can change your nail polish every few days with ease.
Nail polish does not last a long time. For longer lasting results apply your favorite top coat on our water based nail polish.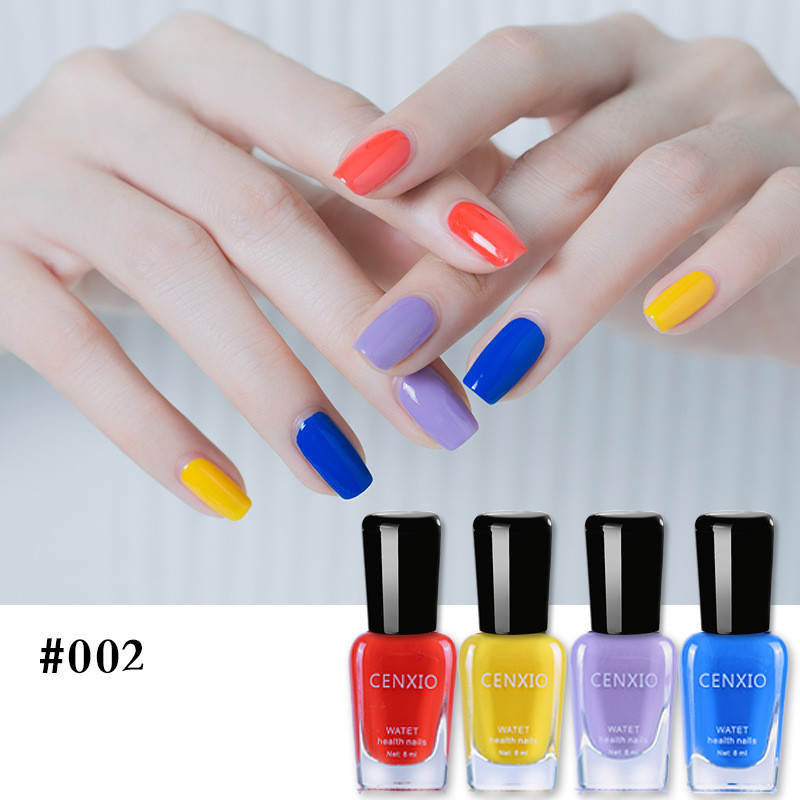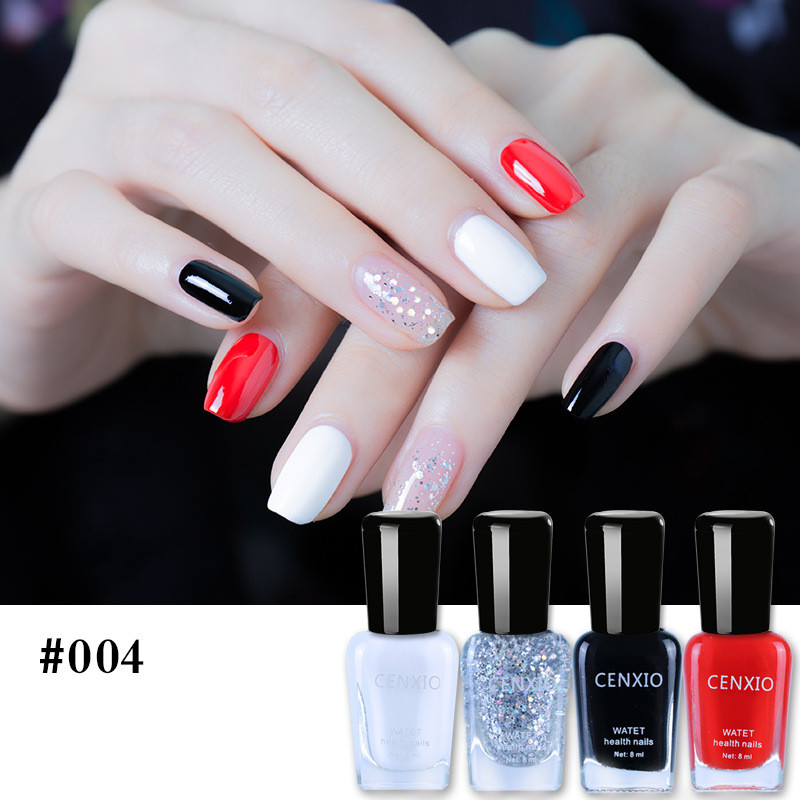 Easy to apply and remove

I love doing my own nails. I've used several nail polishes and this does not peel off any faster than the other traditional brands. I've used it with and without a top coat. With top coat, I can get 2 extra days!

Was looking for for a non-toxic nail polish. I doubted how a peelable nail polish could work, but this brand completely exceeded my expectations, especially the price.

Pros: No odor, does not damage my nails, eco-friendly. Peels away - no need for nail polish removers
Only con is that it does not last as long as other nail polish. But I have the option to change my polish every day if I want to.

Great if you do not like the odor of regular nail polish

Have been using these for a while now. Just make sure not to wet your nails at least 4 hours. Do them just before bed.

Lasted for 5 days. I only peeled them off because I wanted to change color.

No odor, stays on and peels off without damaging your nails. There really is no smell - can't believe it.

I love changing my color twice a week